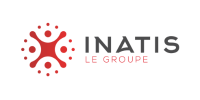 Apply
Area :
Energy production
Function :
Technician
Speciality :
Project/Studies/Design
Level of education :
2 year degree
Experience :
< 1 year
Type of contract :
Permanent employment contract
Salary :
To negociate
Geographical area :
Paris
Geographical location :
France
Link :
Click here
Job's description
INATIS est une société de conseil & ingénierie qui compte plus de 150 collaborateurs en France et à l'international.
Les plus grands acteurs des secteurs de l'Energie, de l'Oil & Gas, de l'Industrie et du Transport nous font chaque jour confiance en nous confiant des missions sur des projets d'envergure.
Nous recrutons pour intervenir sur un projet études chez un client dans le secteur Oil&Gaz un :
Technicien PID H/F
Rattaché(e) à l'un de nos ingénieurs d'affaires, puis au Coordinateur CAD et au Leader préparation PIDs chez le client, vous aurez pour missions de :
* Dessiner des PFDs (Process Flow Diagrams), des MSDs (Material Safety Diagrams) ,BFDs (Block Flow Diagrams) et des PCFs (Piping & Instrumentation Diagram) process, utilités, distribution, interfaces et interconnecting à partir des master papier remis avec AUTOCAD, ou MICROSTATION ou SMARTPLANT PID.
* Effectuer des reprises finales CAD sur tous ces types de documents après vérification du CAD initial.
* Vérifier les documents dessinés avant remise au coordinateur CAD pour diffusion.
* Consolider les commentaires à dessiner en discutant avec l'équipe ayant réalisé les commentaires originaux.
* Commenter les chartes graphiques et créer les symboles associés aux différents outils de CAO
Profile wanted
De formation Bac+2 minimum, vous justifiez d'au moins de 2 ans d'expérience sur un poste similaire. Vous maitrisez Autocad, Microstation et Smartplant PID. Votre anglais est opérationnel.
Apply