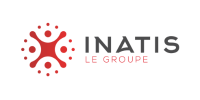 Apply
Area :
Other
Function :
Engineer
Speciality :
Other
Level of education :
5 year degree
Experience :
4 - 6 years
Type of contract :
Permanent employment contract
Salary :
To negociate
Geographical area :
Lardy
Geographical location :
France
Link :
Click here
Job's description
INATIS est une société de conseil & ingénierie qui compte plus de 150 collaborateurs en France et à l'international.
Les plus grands acteurs des secteurs de l'Energie, de l'Oil & Gas, de l'Industrie et du Transport nous font chaque jour confiance en nous confiant des missions sur des projets d'envergure.
Nous recrutons pour intervenir sur plusieurs projets chez un client spécialisé dans le secteur de l'aéronautique un :
Ingénieur Chimie Catalyse H/F
Rattaché(e) à l'un de nos chargés d'affaires, puis directement au Responsable d'activité chez le client, vos principales missions seront :
* Evaluer les performances des matériaux proposés par les fournisseurs
* Pilotage les fournisseurs pour le développement des nouveaux matériaux plus performants
* Identifier et piloter la réalisation des études métiers (sur les moyens d'essais de l'équipe ou de l'entreprise)
Profile wanted
De formation BAC+5 minimum idéalement issu de parcours chimiste, vous justifiez d'au minimum 5 ans d'expérience sur un poste similaire. Votre expérience vous positionne en référent sur le domaine de la dépollution par catalyse de gaz d'échappements. Vous êtes déjà intervenu dans un domaine similaire en gestion d'équipe et de projet.
Vous avez un anglais intermédiaire.
Apply