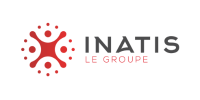 Apply
Area :
Engineering
Function :
Project manager
Speciality :
Project/Studies/Design
Level of education :
5 year degree
Experience :
2 - 4 years
Type of contract :
Permanent employment contract
Salary :
To negociate
Geographical area :
Calais
Geographical location :
France
Link :
Click here
Job's description
INATIS est une société de conseil & ingénierie qui compte plus de 150 collaborateurs en France et à l'international.
Les plus grands acteurs des secteurs de l'Energie, de l'Oil & Gas, de l'Industrie et du Transport nous font chaque jour confiance en nous confiant des missions sur des projets d'envergure.
Vos principales missions seront :
* La motorisation du davier
* La fiabilisation essais de giration et enceinte climatique
* L'assistance sur les autres projets du service
* Suivi de projets :
* Réalisation du cahier des charges
* Consultation des fournisseurs
* Alignement technique
* Passage DA et suivi CA
* Suivi du budget
* Etablissement du planning et suivi des interventions
* Suivi et participation aux travaux d'installation, d'automatisme, régulation divers (hydraulique, vitesse, T°…), électrique
* Suivi de la mise en conformité des équipements
* Réalisation ou contrôle des dossiers machines
Profile wanted
De formation BAC+5 minimum, vous justifiez d'une expérience significative de 3 ans minimum sur un poste similaire en secteur industriel.
Vous avez les Compétences transversales suivantes :
* Gestion de projets
* Connaissances en systèmes automatisme et informatique industrielle (Réseaux de terrain : Profinet, Profibus, Ethernet…) ; en régulation et instrumentation ; électricité ; hydraulique ; mécanique
* Maîtrise des logiciels bureautiques ; programmations (Siemens S7, Siemens TIA Portal) ; programmation des interfaces Homme-machine (Wincc, Wincc Flexible…)
* Habilitations électriques BR-B2V
* Etre force de proposition
* Savoir travailler en équipe (intra et extra RDI)
* Adaptation et ouverture d'esprit
Apply