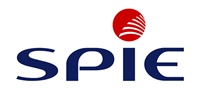 Apply
Function :
Technician
Speciality :
Instrumentation/Automatism
Level of education :
2 year degree
Experience :
2 - 4 years
Type of contract :
Permanent employment contract
Salary :
To negociate
Geographical area :
PIERRE-BENITE (Lyon) 69000
Geographical location :
France
Starting date :
ASAP
Link :
Click here
Job's description
Société :
Leader européen indépendant des services dans les domaines de l'énergie et des communications, SPIE accompagne ses clients privés et publics dans la conception, la réalisation, l'exploitation et la maintenance d'installations plus économes en énergie et plus respectueuses de l'environnement.
Poste :
Dans le cadre de son activité de maintenance industrielle, SPIE Sud-Est recrute un technicien instrumentiste.
Vous avez pour mission d'assurer des prestations de maintenance préventive et curative des équipements de nos clients en respectant strictement les normes de sécurité, de qualité et d'environnement en vigueur.
Vous réalisez l'ensemble des interventions qui vous sont confiées en respectant les délais, en vérifiant régulièrement l'état des équipements sur lesquels vous intervenez et en assurant le contrôle avant la remise en service.
Vous apportez des solutions techniques et êtes force de proposition d'amélioration.
Vous établissez vos rapports d'intervention et faites remonter toutes les informations utiles à votre responsable. Vous réalisez les astreintes selon le planning établi.
Profile wanted
Titulaire d'un diplôme de niveau Bac + 2 de type BTS CIRA, vous justifiez d'une expérience significative dans le domaine de la maintenance des installations industrielles.
Organisé, autonome, curieux techniquement, respectueux des consignes de sécurité qui vous sont données, vous êtes conscient que vous défendez l'image de marque de la société auprès de notre client. Vous maitrisez les outils informatiques. Votre sens du relationnel est un atout dans la relation avec le client et les équipes de maintenance.
Pour postuler :
https://spie.contactrh.com/jobs/139/22330869
Apply