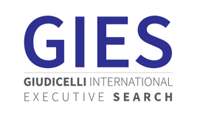 Apply
Speciality :
Process/Chemistry
Level of education :
5 year degree
Type of contract :
Permanent employment contract
Salary :
To negociate
Geographical area :
Rhône-Alpes, Sud Lyon
Geographical location :
France
Starting date :
ASAP
Job's description
Reporte au Directeur d'établissement et manage 180 personnes, dont 5 personnes en direct :
- 2 Responsables Opérationnels de Fabrication, 1 Responsable Maintenance et 3 Ingénieurs Amélioration Continue du Process.
Poste basé en Rhône-Alpes, Sud Lyon.
Membre du Comité de Direction de l'établissement.
Enjeux du poste :
- Manager les équipes opérationnelles de production et de maintenance
- Développer les compétences techniques et managériales des salariés de ses secteurs
- Définir et délivrer les opportunités d'amélioration pour améliorer la compétitivité et la fiabilité de l'outil industriel
- Contribuer activement à un programme Sécurité pour atteindre l'objectif de TRIR
- Être un vrai bras droit du Directeur de l'établissement.
Atouts du poste :
* La société :
- Belle notoriété sur le marché
- Profitabilité et solide dynamique de croissance
- Entreprise à taille humaine avec une présence mondiale
- Appartenance à un grand groupe international avec des ambitions claires et confirmées assurant solidité, pérennité et développement.
Le Poste :
- Rejoindre une équipe de direction récemment renouvelée
- Optimiser le site stratégique européen du groupe
- Niveau élevé de responsabilité et d'autonomie
- Poste opérationnel très complet : management et technique
- Beau challenge managérial et de gestion du changement
- Être pleinement acteur de la stratégie de changement du site et des Opérations France.
Profile wanted
Formation :
Ingénieur, idéalement en génie chimique/chimie.
Expérience :
Responsable des Opérations / Responsable d'Exploitation / Directeur Production & Maintenance, en Pétrochimie.
Compétences requises :
- Management d'équipes pluridisciplinaires de Production & Maintenance : taille d'équipe > 50 personnes
- Management de managers
- Production en site Seveso en flux continu
- Management d'enjeux de transformation en Compétitivité des installations et Sécurité
- Expérience de relations sociales
- Anglais opérationnel écrit et oral.
Contact :
Véronique DUGUÉ, GIUDICELLI INTERNATIONAL Executive Search:
vdugue@giudicelli-international.com
Apply