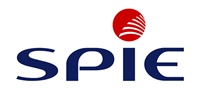 Apply
Level of education :
5 year degree
Experience :
2 - 4 years
Type of contract :
Permanent employment contract
Salary :
To negociate
Geographical area :
Feyzin 69320
Geographical location :
France
Starting date :
ASAP
Link :
Click here
Job's description
Société :
Leader européen indépendant des services dans les domaines de l'énergie et des communications, SPIE accompagne ses clients privés et publics dans la conception, la réalisation, l'exploitation et la maintenance d'installations plus économes en énergie et plus respectueuses de l'environnement.
Poste :
Dans le cadre du développement de son activité "Projets", la direction opérationnelle Infrastructures, Energies et Transport de SPIE Sud-Est recrute un Responsable Cellule Chiffrage et offres.
Pour ce faire, vous établissez le plan de charge de la cellule et êtes responsable de l'affectation des dossiers, du recours à l'assistance externe et de la gestion des compétences spécifiques.
Vous assurez le reporting au Chef de Service et êtes l'interface avec les responsables d'affaires.
Vous pilotez une équipe de 3 à 10 personnes selon les cycles de production.
Enfin, vous menez une démarche de fond sur l'optimisation des méthodes et outils pour le chiffrage et la production des mémoires de réponse.
Profile wanted
De formation supérieure à dominante génie électrique, vous justifiez d'une expérience de trois années minimum dans le suivi de projets de taille significative.
La connaissance du monde du transport (routes, tunnels, transports collectifs) est impérative.
Votre rigueur, votre autonomie et votre relationnel sont des atouts incontournables pour la réussite dans ce poste.
Pour postuler :
https://spie.contactrh.com/jobs/139/22755095
Apply