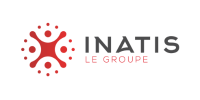 Apply
Area :
Engineering
Function :
Technician
Speciality :
Project/Studies/Design
Level of education :
2 year degree
Experience :
< 1 year
Type of contract :
Permanent employment contract
Salary :
To negociate
Geographical area :
Paris
Geographical location :
France
Link :
Click here
Job's description
INATIS est une société de conseil & ingénierie qui compte plus de 150 collaborateurs en France et à l'international.
Les plus grands acteurs des secteurs de l'Energie, de l'Oil & Gas, de l'Industrie et du Transport nous font chaque jour confiance en nous confiant des missions sur des projets d'envergure.
Nous recrutons pour intervenir sur un projet chez un client du secteur pétrole et gaz, un :
Préparateur PID H/F
Rattaché(e) à l'un de nos ingénieurs d'affaires, puis au responsable études chez le client, vous avez pour missions de :
* Etudier un cycle eau-vapeur
* Gérer la préparation du master PID et de son dessin en coordination avec une équipe de sous-traitance et l'équipe Process.
* Garantir l'homogénéité des commentaires en fonction des règles du contrat et de la vérification des documents.
* Créer et suivre la liste de lignes
Profile wanted
De formation BAC+2 en génie des procédés, vous justifiez d'une première expérience (stage compris) en gestion des PIDs et listes de lignes.
Doté d'un excellent relationnel, vous vous intégrez facilement dans une équipe.
Vous avez un anglais technique.
Apply