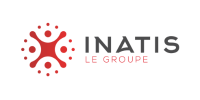 Apply
Area :
Exploration/Production
Function :
Engineer
Speciality :
Quality
Level of education :
5 year degree
Experience :
2 - 4 years
Type of contract :
Permanent employment contract
Salary :
To negociate
Geographical area :
Calais
Geographical location :
France
Link :
Click here
Job's description
INATIS est une société de conseil & ingénierie qui compte plus de 150 collaborateurs en France et à l'international.
Les plus grands acteurs des secteurs de l'Energie, de l'Oil & Gas, de l'Industrie et du Transport nous font chaque jour confiance en nous confiant des missions sur des projets d'envergure.
Nous recrutons pour intervenir sur un projet chez un client dans le secteur de l'industrie un :
Ingénieur qualité Process H/F
Rattaché à l'un de nos chargés d'affaires, vous serez ensuite rattaché au responsable de service chez le client, vos principales missions seront de :
* Assister le (la) responsable qualité process
* Editer et analyser les indicateurs qualité des ilots de fabrication et animer les réunions d'échanges autour de ces bilans
* Communiquer et sensibiliser sur la qualité à toute l'usine (écran, mensuel usine…)
* Analyser les récurrences/CNQ important, animer des chantiers pour mettre en place des actions efficaces.
* Mettre en œuvre des améliorations efficaces pour réduire les défauts et incidents.
* Animer et rapporter sous forme de 8D ou rapport DMAIC les plans d'actions suite aux FLAGS, CNQ importants ou fiches incidents récurrentes.
* Mettre à jour, afficher et échanger sur le PDCA des actions
* Rendre compte sur les résultats de la qualité Process
Profile wanted
De formation BAC+5 minimum, vous justifiez d'une expérience significative de 3 ans minimum en Lean amélioration continue sur un poste similaire en secteur industriel. Vous avez les compétences suivantes :
* Très bonnes connaissances du Système Qualité ISO9001/TL9000, et Qualité clients / affaires.
* Bonne connaissance des produits et des processus du site.
* Compétence en informatique.
* Bon niveau d'anglais
* Capacité d'organisation, d'analyse, de synthèse et de communication
Apply