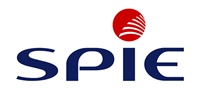 Apply
Speciality :
Electricity
Level of education :
High school
Experience :
4 - 6 years
Type of contract :
Permanent employment contract
Salary :
To negociate
Geographical area :
FEYZIN 69320
Geographical location :
France
Starting date :
ASAP
Link :
Click here
Job's description
Société :
Leader européen indépendant des services dans les domaines de l'énergie et des communications, SPIE accompagne ses clients privés et publics dans la conception, la réalisation, l'exploitation et la maintenance d'installations plus économes en énergie et plus respectueuses de l'environnement.
Poste :
Dans le cadre de notre activité en milieu industriel, vous effectuez les travaux et les dépannages chez nos clients.
Vous lisez et interprétez les schémas et assurez notamment la pose et le raccordement des installations électriques courants forts et faibles.
Après formation, vous réaliserez les consignations / déconsignations HT / BT.
Vous executez la réalisation des travaux dans les rêgles de l'art sur les consignes de votre responsable direct. Vous lui rendez compte de votre activité.
Vous vérifiez et contrôlez les installations avant la mise en service dans le respect des normes en vigueur et des règles de sécurité, de qualité et d'environnement.
Profile wanted
De formation type BAC Professionnel en électrotechnique, vous disposez d'une expérience significative (minimum 5 ans) dans le domaine industriel.
Vous êtes autonome, disponible et faites preuve d'adaptation.
Pour postuler :
https://spie.contactrh.com/jobs/139/22332289
Apply