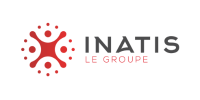 Apply
Area :
Other
Function :
Engineer
Speciality :
Other
Level of education :
5 year degree
Experience :
> 10 years
Type of contract :
Permanent employment contract
Salary :
To negociate
Geographical area :
Algérie
Geographical location :
Algeria
Link :
Click here
Job's description
INATIS est une société de conseil & ingénierie qui compte plus de 150 collaborateurs en France et à l'international.
Les plus grands acteurs des secteurs de l'Energie, de l'Oil & Gas, de l'Industrie et du Transport nous font chaque jour confiance en nous confiant des missions sur des projets d'envergure.
Nous recrutons pour intervenir sur un projet industriel chez un client dans le secteur Pétrole/Gaz un :
Architecte d'Exécution H/F
Rattaché(e) à l'un de nos chargés d'affaires, puis à l'Engineering Manager, vos principales missions seront de :
* Intervention sur chantier en tant que spécialiste des menuiseries aluminium et menuiseries bois,
* Intervention sur l'agencement intérieur (second œuvre).
Profile wanted
De formation Bac+5 minimum, idéalement spécialisé en architecture, vous justifiez d'au moins 15 années d'expérience dans le domaine de l'architecture bâtiment. Vous parlez anglais couramment.
Apply