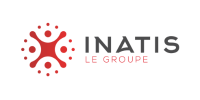 Apply
Area :
Engineering
Function :
Technician
Speciality :
Procurement
Level of education :
2 year degree
Experience :
4 - 6 years
Type of contract :
Permanent employment contract
Salary :
To negociate
Geographical area :
Lyon
Geographical location :
France
Link :
Click here
Job's description
INATIS est une société de conseil & ingénierie qui compte plus de 150 collaborateurs en France et à l'international.
Les plus grands acteurs des secteurs de l'Energie, de l'Oil & Gas, de l'Industrie et du Transport nous font chaque jour confiance en nous confiant des missions sur des projets d'envergure.
Nous recrutons pour intervenir sur plusieurs projets chez un client spécialisé dans le secteur du Nucléaire un :
Acheteur Projets H/F
Rattaché(e) à l'un de nos chargés d'affaires, puis directement au Responsable achats chez le client, vos principales missions seront :
* Gérer les achats liés aux grands projets industriels de la Business Area en France et à l'International
* Etre en relation directe avec les chefs de projets
* Négocier les achats sur affaires
* Participer à l'élaboration des bases de données achats et fournisseurs
* Gérer la logistique liée aux achats et aux expéditions d'affaires dans un contexte international (gestion des commandes, approvisionnement et accords de paiement)
Profile wanted
De formation type BAC+2 minimum, justifiez d'une expérience d'au moins 5 ans sur des postes relatifs aux achats projets/techniques, idéalement dans le domaine du nucléaire.
Vous parlez un anglais courant.
Doté d'un bon relationnel, vous vous intégrez facilement dans une équipe.
.
Apply